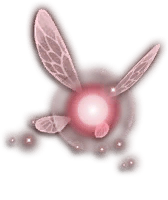 Ideas
We have our proper brief for the Film sessions and these are few ideas I came up with, some good some bad, I want to do something that I've never done before. Something way out of my comfort zone! Like a lot of special effects! High Quality Finish etc!
I have explained my ideas a bit further, which has helped me decide on the one that I will choose. The one I've chosen was The Legend of Zelda: Revenge of Navi
The Legend of Zelda: Navi Strikes Back – This is going to be a trailer for a film. There is a character in the zelda series called Navi which is a fairy that everyone hates because she is annoying and she always goes around saying things like "Hey Listen!" "Hello!" "This way!" and no one ever listens to her. The tag-line will be something on a line of "You should have listened!"
I have done a physical drawn story board which you can see above. I have also done a more detailed one with videos from YouTube for visual reference to put my idea across properly.
VIDEO
This is the final video that I have made. I have fully edited it using Adobe Premier Pro. The music and the water footage I have taken from YouTube. I have included links to everything I have used that is not mine in the description of the video. I honestly am really proud of myself for what I have created. It is in fact a trailer which made it easier for me to have the footage not link too much with what was going on. The thing that I could have done different was to actually have more footage and hit the 2-5 minute mark. You can tell that I have ran out of footage when I had to use a lot of flash cards (which in my opinion was effective) in order to introduce the main character: Link (Me). I've also included 2 of my friends in the video Jemma Thompson and Alicia Jade Mercer. Jemma plays the main villain which you can only see at the end. I have made the footage look slightly bit distorted just so that it shows the audience that this character plays a big part in the film. Alicia is Link's very good friend Saria. She helps Link out when he struggles with nightmares about his long lost friend Navi.
Another thing that I have noticed is that in the credits I have made a typo and spelled Alicia's name wrong. I have wrote down in the description of the video that I do apologise for that and wrote it down correctly in there as well.