We have been given our first brief of the second semester.
"Working in small groups you will draw the name of a children's book from a hat at random.
This book is to be read and developed into a viable games product. Demonstrating an appropriate genre and giving the player a balanced level of customisation.
Your individual notes on the sessions and outcomes above, along with any physical and digital production work should be recorded to your reflective development blog, or as a formal design document.
(This project has been carried over from semester 1)"
The book title that my group has got is the Snow White and the Seven Dwarfs, the Walt Disney story. I have already ordered a book so that I can write in the book as I make my notes which I will then include with my hand-in. This has to be an RPG game. I've got few ideas already for this game, I will just need to make sure with my tutor whether or not I can change the story line in a way.
Recently I have been playing through some of the Kingdom Hearts games. This is a game where you play as a boy named Sora that is on a quest to save worlds. In Kingdom Hearts Birth By Sleep, you play as a boy named Ventus. The worlds are basically different worlds from all of the Disney franchise and one of them is a Snow White world.
Here is a brief synopsis of what happens in the book:
"A beautiful girl, Snow White, takes refuge in the forest in the house of seven dwarfs to hide from her stepmother, the wicked Queen. The Queen is jealous because she wants to be known as "the fairest in the land," and Snow White's beauty surpasses her own. The dwarfs grow to love their unexpected visitor, who cleans their house and cooks their meals. But one day while the dwarfs are at their diamond mine, the Queen arrives at the cottage disguised as an old peddler woman and persuades Snow White to bite into a poisoned apple. The dwarfs, warned by the forest animals, rush home to chase the witch away, but they are too late to save Snow White from the poisoned apple. They place her in a glass coffin in the woods and mourn for her. The Prince, who has fallen in love with Snow White, happens by and awakens her from the wicked Queen's deathlike spell with "love's first kiss." Source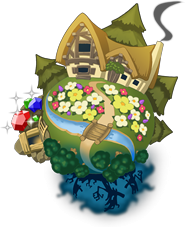 1. My very first idea was to go in the Kingdom Hearts direction in a way. The idea was to be able to give the player an option to create your own avatar/character with the ability to customise it. This character will then be the main hero in the Snow White game, even though it is not in the book. As the main hero you will be playing through chapters (Since it is a book, think of Final Fantasy XIII) in order to help lift the curse from Snow White.
The player will be able to level up by gathering enough experience, this will then allow the player to obtain Ability Points which will then be used for Skills and Abilities that you would obtain in the game as you play.
As the player you will embark on a quest to help out the Prince save Snow White.
Overview
– 3D
– Hack & Slash
– RPG
– Influence – Kingdom Hearts
– Story – Snow White and the Seven Dwarfs
2. The second idea was to re-create the whole story as an 16-bit RPG (Final Fantasy IV – Final Fantasy VI). By thinking this idea through I realised that there might be a bit of a problem with the customisation. Because the game will have pixel sprites I reckon it would be possible to provide some sort of choice between 3 or 5 different looks for your main character. Once again the plot would be similar, as in you will be playing as a character that is not in the book. Another customisable aspect of the game would be the ability to choose your character's class/job which will provide different styles of game play for different character class/job.
The player will encounter monsters just like in the Final Fantasy games, battle them (turn-based battle) and gaining experience in order to level up.
The main quest would be to save Snow White and lift the curse.
Overview
– 16-Bit 2D
– Turn Based
– RPG
– Influence – Final Fantasy IV – Final Fantasy VI
– Story – Snow White and the Seven Dwarfs
3. This idea is very similar to the previous one. The only difference is the influence and the style of the game being 2.5D rather than a 2D. Most Final Fantasy games are open-world games. The Final Fantasy Tactics don't really have that. Instead this game let's you choose a quest, then you choose the right area of where the quest can be completed and you engage in a battle. You start off by setting up all of your team members in designated places, then you start the battle. Instead of being able to choose to attack straight away, you have to choose the 'Move' Command to move to a place near enough your enemy so that you will be able to attack. Although in this game I would leave the customisation aspect to be allowed only when it comes to choosing your character's class/job.
Once again the story would be to save Snow White from the curse that has been cast on her.
Overview
– 2.5D
– Turn Based
– RPG
– Influence – Final Fantasy Tactics
– Story Snow White and the Seven Dwarfs
Other Ideas –
Play as Snow White in her nightmares whilst she's asleep waiting to be saved. In the end it turns out that she woke up by using her own powers and defeating her nightmares. This would be an RPG Hack & Slash 3D game. With customisable weapon choices and abilities.
Play as the Prince himself in order to save Snow White. Jump into snow whites dreams/nightmares whilst fighting off hordes of monsters (Dynasty Warriors, Dragon Quest Heroes) abilities are customisable. 3D Hack & Slash RPG game.